Sister-Share


Sisters in Business



This is a list of the individuals on Sister Share who have their own business. The name of the business they have will be blinking. If you Wish to E-mail any of them all you need to do is Click on their name. If they have a web site there will be an applicable link indicated within the discription.


Diane Donley
I sell locally. I also sell Gifts can be mail-ordered if people want. I can mail catalogues out and mail-orders too. The products are cards and wrap, handy household items, small office items, children's toys, and great shower gifts (for weddings and babies), and neat outdoor ornaments. And you'll LOVE the Christmas book! Pretty comparable prices and good quality items. I'd have to ask for $1.00 to send out a current catalogue, but that will be taken off your first order.

Angie Riggsby 1. I have a consignment shop. We sell homeschool materials, clothes, household items, and much more. We will ship and *look* for things for people. We have a wish list for our homeschool materials and are always taking new consignment accounts. Our mailing address is:

P O Box 682
Buckley WA 98321
360-829-1742
2. I can order Nikken Magnets at cost.
3. I order on a monthly basis- wholesale first aid supplies.
Carol Martinez I sell . I am located in Ypsianti, Michigan.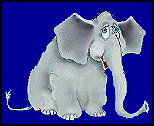 Kim Mack I run an office cleaning business from my home. It's called "" in Ogden, UT. Phone number is (801)395-1673.
Margot Hovley Wonderful books for the whole family, with educational and hobby titles including topics such as science, math, reading, health, cooking, gardening, sports and crafts. These books have a stunning visual style that makes learning fun. They also do the best cd-roms and videos on the market. has a couple of programs where books can be earned free for families or schools. Email me for a free catalog or with any questions.
Margot Has two businesses. The second is:
This website contains information on food storage and provident living. It is updated weekly with recipes featuring basic foods, and has a "tightwad tips" page to help you save money. Kitchen Science sells food storage preparation equipment such as grain mills, bread mixers, dehydrators, food processors, and bread making supplies such as yeast, dough enhancer, bread
bags, etc. It also sells natural salt, parchment paper, dehydrated eggs, aluminum free baking powder, and a natural antibiotic, colloidal silver.
New products are added frequently.

Janet Mitchell
We sell custom designed Display shelves for collectables, and also sell, buy and trade current and RETIRED Beanie Babies on the secondary market. I call Beanie Babies the "cute stock market" Our business is called Here's Our Webpage:
Click Here to learn more from her page.

Heather E. Bowie Web Page DesignClick here to learn more.
Anne Bowden and her husband, LeGrand, own "," a carpet cleaning company serving the Escondido CA area, but we will go anywhere in the San Diego area and into Orange and Riverside Co. if anyone wants their full house cleaned. We have new truck mounted steam cleaning equipment, and provide the best cleaning posible. We also do carpet repair, stretching, dying, and

upholstery cleaning. When the San Diego Temple is cleaned twice a year, and spot cleaned at other times, LeGrand is one of the LDS cleaners with a recommend who does that. Call us at 760-747-0607, and I will schedule the best cleaning your carpet has ever had.

LOUISE BUFFALOE I sell scrapbooks and supplies! I teach scrapbook classes in the Spokane WA, CDA ID area!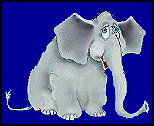 Carol McKinney Problems with ADD/ADHD, Depression, Stress? Want to end cravings for chocolate, sugar, alcohol, drugs?
Find time-tested solutions in this Web Site: http://quest-iv-health.com/restores/mckinney
Also, learn about CAUCASICUM, a powerful Antioxidant, proven
better than grape seed extract, pine bark, or pycnogenol.
Carol Has Two businesses/websites. Here is the other:
Great Products for a more healthful lifestyle:
Green-Orange (G.O.) for Thermogenic Weight Loss and Energy
Mega Multi-Vitamins and Minerals, a new, all-inclusive Formula
Digest-Aid --- Concentrated Enzymes
FAT-ABSORB -- actually absorbs fat in your diet. For a leaner body.
Plus other unique, fine quality Products.
http://lifetek.net/lt/mckinney
Allison Billings I am the Owner/ Breeder of
in Antioch Tn. I breed AKC Registered Labrador Retrievers. They are 7 Generation Champion Bloodline Pedegreed Dogs.
Carole Rohrings I am a Certified Public Accountant and have my own business in Clearlake, CA. I do personal and business tax returns, payroll returns, bookkeeping, and audits of special districts and non-profit entities.
I also do a free financial needs analysis for anyone who wants to know if they will have enough money to retire on, at the rate they are now earning and saving.
In my spare time, I also am a partner in a business with my step-daughter.

Diane Cross ENERGIZE!!!!! LOSE WEIGHT!!!!! FAST, SURE RESULTS GUARANTEED!!!!! is designed to help you reach your goals fo losing weight and inches by stimulating the burning of body fat through a process called thermogenesis. It helps curb your appetite AND gives you tremedous energy . In just 3 days you will know if this product
will work for you!! For re-orders you can call 1-800-933-2565 Discount code is: SR19606 Independent Lametco Associate
Collette Buffaloe Our company makes vinyl decals for nearly anything you can imagine! We have done everything from the numbers on race cars, bikes and boats to small CTR shields to be put on personal vehicles, lunch boxes, school lockers, mirrors, etc. We make large banners for your business' next big sale or small Garage Sale signs for your yard. Own an RV? Put your name and home town on the rear window! Magnetic signs for the side of your business vehicle or your favorite saying on your window. Hours of operation on your business front door or "Sssh, baby sleeping" on your house.

Mary Brownell I have recently began to have my own business in personal web page creation. I have done many pages including this one. There is no set price as yet so e-mail me and we can work out a price. I specialize in making the site pleasing to the eye and fun to return to. I also am willing to assist you in learning to create your own page and work hand in hand with you until you become the expert. This can be done online (with a small degree of difficulty). Those interested can e-mail me and we can work something out.
Jennifer Merrill

is a monthly magazine geared to the needs and interests of the modern stay at home mother. In a world where increasing numbers of women are joining the work force, the mother who chooses to stay home with her children can find herself isolated from her peers. Many of these women have found that the Internet is the ideal way to bridge the distances between them, and reach out to one another in an electronic community. Like a backyard fence, or neighborhood get-together, SAHM is one more way that women of all ages can exchange advice and support, no matter how many miles lie between them. Subscriptions are free, and everyone is welcome.


Heather Cummens I teach people how to shop and save 50% or more on their groceries. I mainly promote which really streamlines everything, but you can save loads just by using certain strategies. See my web page http://members.tripod.com/~SmartShopper

Norma Rekar I have a business of making, selling and teaching Porcelian Doll making. I have a studio on my property in a Barn. Hence the name of my Business is called the . Web pages are on their way, meantime if you need more information, e-mail me by clicking my name above.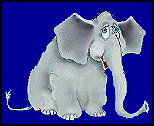 Chris Dietzel I run a business from my home called . I have access to a large medical supply warehouse where all the inventory is stored. They can ship anywhere in the United States. Most of my products are disposable medical supplies, such as ostomy, uroligical, diabetic, and enterol feeding. But I can get almost any kind of supplies any one needs. I do all of the medicare billing right from my own computer. My goal is to give my customers Peace of Mind where it comes to their very special medical needs. I
have a toll free phone number 1-888-588-6667 and can be reached during my business hours which are 8:00-5:00 EDT.
Tammy Leff I sell . It is lingerie. You do home parties and show the lingerie.

Janet N. Neel I an co-owner of . We specialize in all typesof word-processing needs such as resumes, newsletters, tape transcription, flyers, and letters.

For more information, please contact us by e-mail or by sending a self-addressed, stamped envelope to VO-NET Home-Typing Service

PO Box 694

Ehrhardt, SC 29081

LuJane I have two community newspapers... the (weekly) and (twice a month). They cover communities in northern Idaho and
southeastern Whitman County Washington. I have five full time employees right now. I write a weekly humorous column and my husband, Bear, writes an
outdoor page as well as his column.


Linda Zuniga I am a distributor for a wonderful company called "". They offer a health system that combines ancient wisdom with modern technology. Neways believes, based on scientific research, that many ingredients could be considered potentially harmful, ineffective, and possibly counterproductive in maintaining healthy, young-looking skin and hair. Neways uses safe ingredients that won't compromise your health or that of your loved ones. They also have a specially formulated collection of dietary supplements designed to support health maintenance programs
while promoting greater feelings of strength, vitality, and well-being. Most products can be purchased at the wholesale price. Website


To be listed here you must meet the following
qualifications:
1. Be a member of the
2. Be a Private business Owner.
3. Want to be on this page.
4. E-mail Mary Brownell (thats me).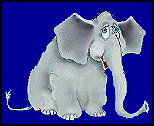 When E-mailing Me, Please put in the subject line that this is in reguards to the Sister Share Sisters in Business Page.
This will get it to me faster. If you e-mail me and don't hear back from me within three days then contact me again. I'll need the following things from you:

1. Your Name
2. Your e-mail to be contacted about this business.
3. A brief paragraph that says what your business is and what its about.
4. If you have a web page for this business, list it.






This many visitors since April 28th 1998